Aqara Camera Hub G2H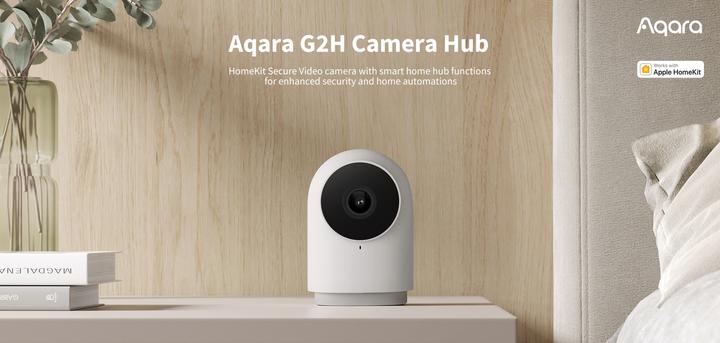 HomeKit Secure ideo camera with smart home hub funcations for enhanced security and home automations

A camera with an embedded smart home hub
connect up to 64 Aquara devices to the G2H for a more complete home automation and remote monitoring experience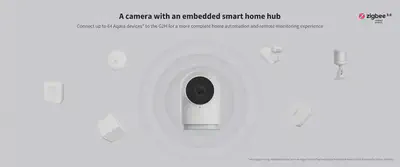 Correlation event timeline and notifications
The G2H can send notifications to your phone when certain events are triggered by Aqara sensors, and these events will also be saved in the video timeline for you to review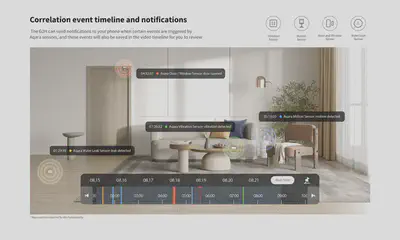 Full HomeKit Secure Video Support
G2H fully supports HomeKit Secure Video including end to end encryption and other features. it has passed rigorous Apple HomeKit certification to ensure the highest security standards and better intergration with other Apple devices.

HomeKit -enabled two-way audio and one-click video messages
You can use the G2H to send high quality video messages and make instant voice calls. The camera is equipped with an omnidirectional noise-canceling microphone with a maximum pickup distance of up to 5 meters, and also has a maximum speaker sound volume of 85 deci-bels for a clearer communication.

AI facial recognition
From your iCloud library, the G2H can turn on its AI facial recognition so that you can receive notifications when your family members arrive home.

multiple installation methods and easy magnetic detachment
The base has a built-in strong magnet, which can be attached to the suface of metal objects. The package includes an iron wall mount,which supports multiple installation methods such as: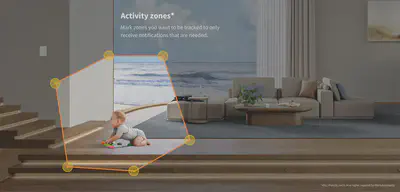 Video streams can be simultaneously accessed in 5 different places