Eve Cam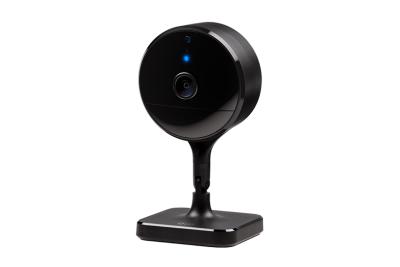 A close eye on your home
Keep a close eye on your home around the clock. Receive rich notifications on your iPhone immediately when something is up in your home – and protect the privacy of your personal space in the process.
What happens at home stays at home
When it's your home, it's all about your privacy. That's why choosing the right indoor camera is so important. Eve Cam is designed exclusively for Apple HomeKit Secure Video, enabling you to securely store activity detected by Eve Cam in iCloud. It was built from the ground up to protect your privacy.
No registration
Eve does not harvest your personal data by forcing you to set up an account or to register your accessories. The same goes for Eve Cam or any other Eve product. Inviting Eve into your home is a purely personal affair between each accessory and you.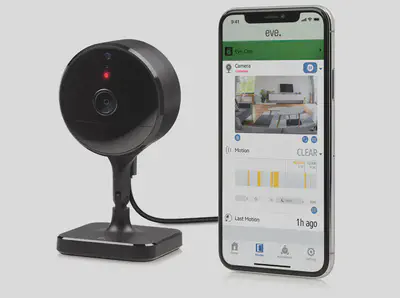 No Eve Cloud
It doesn't matter where you are. When you're looking at the live feed from your camera, it's not being streamed through a server. You're getting direct and fully encrypted access to your Eve Cam in your home. The live images never reach the cloud, not even iCloud.
Encrypted data only
You decide if you want to record every motion or distinguish between people and pets. The data is analyzed securely in your home. Only when your criteria are met, your recordings are stored in your iCloud. And only your personal devices have the key to unlock these recordings.
No one home?
Protect your home from intruders: As soon as Eve Cam detects motion, you'll get a notification on your iPhone. That way you can take immediate action if there's an unwanted visitor while at the same time record evidence.
Kids back home?
Check whether your kids have made it home safely. They're probably fine, but a sneak peak at home is simply reassuring.
What's your four-legged friend up to?
Is he taking a cat nap or destroying the new couch? If you're not worried about your pet, simply turn off notifications for pet activity.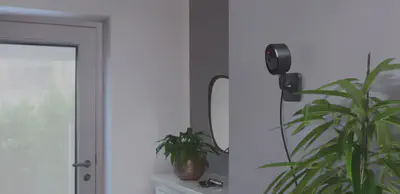 It's only on when you want it to be.
No matter how you use Eve Cam, you decide when it should be on and how it should operate. Set Eve Cam to automatically deactivate when everyone is home, for example. And control when you want to receive notifications. Apple TV, HomePod, or HomePod mini running as a home hub intelligently determines when a person, animal, or vehicle is in the video.
The clearly visible status LED always tells you if the camera is on, off or recording.
Record on demand. Eve Cam exclusively supports Apple HomeKit Secure Video, enabling you to securely store activity detected by Eve Cam in iCloud. HomeKit Secure Video requires a supported iCloud storage plan (not included). You can add one camera to your 200 GB plan or up to five cameras to your 2 TB plan at no additional cost. Camera recordings don't count against your iCloud storage limit. Recordings are saved for ten days and then automatically deleted. If you want to hold on to a recording, you have the option to save it permanently.