Netatmo Smart Outdoor Camera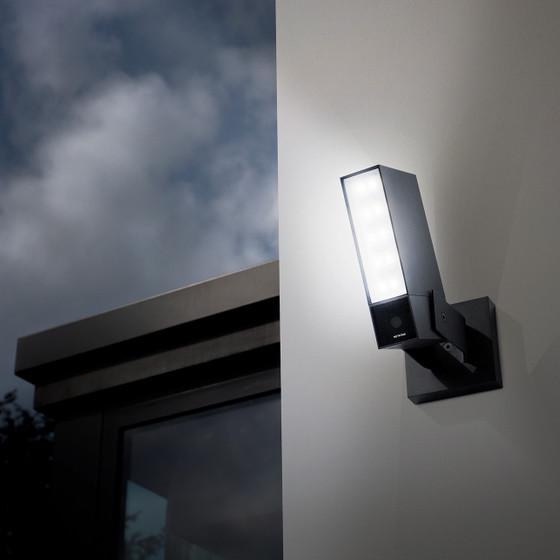 Protect your home with the Smart Outdoor Camera and enjoy a subscription-free service with free video storage.
Real-time alerts
Receive a real-time notification via your smartphone when an unknown person or vehicle is detected on your property. The Outdoor Camera can distinguish between people, animals, vehicles and harmless movements.
No more false alarms
Customise the notifications you would like to receive. Don't leap into action every time your dog runs into the garden! Set your alert preferences and define the exact areas that you want to monitor with the Alert-Zones feature.
Light up your path
The Camera has its own built-in smart lighting system. If there is an alert, the floodlight will switch on and can deter intruders. It can be activated manually through the app or set to switch on if a person, car or animal is detected.
Long-lasting equipment
Your Netatmo Smart Outdoor Camera is designed to last! Compliant with HZO
Easy installation
You can easily install the Camera yourself. Simply replace an existing light with the Camera and you will have it up and running in under an hour. Alternatively, you can choose a more strategic location to keep a close eye on your home.
Always subscription-free
Local video storage is free of charge, and all features and updates are included without a subscription, forever.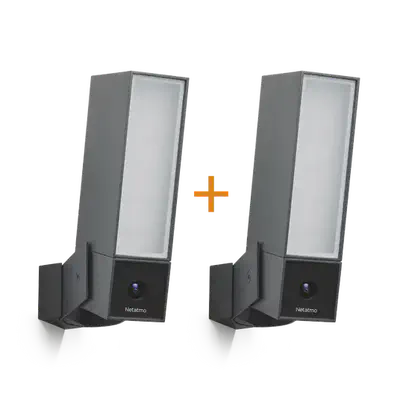 Keep an eye on the back and front of your home
Pack of 2 Smart Outdoor Cameras
Some 70% of burglars gain entry to a property through a door, while 25% enter via a window.
Make sure you protect your entire property and monitor all risk areas.
Source: Crime Survey for England and Wales
Advanced features to reinforce your security
Data stored and 100 % secured locally on encrypted microSD card
1080p Full HD videos
Infrared night vision: 15 m / 49 ft
Optional cloud storage on Dropbox or FTP
Ultra-long detection up to 20m / 65 ft
x8 Digital zoom into videos